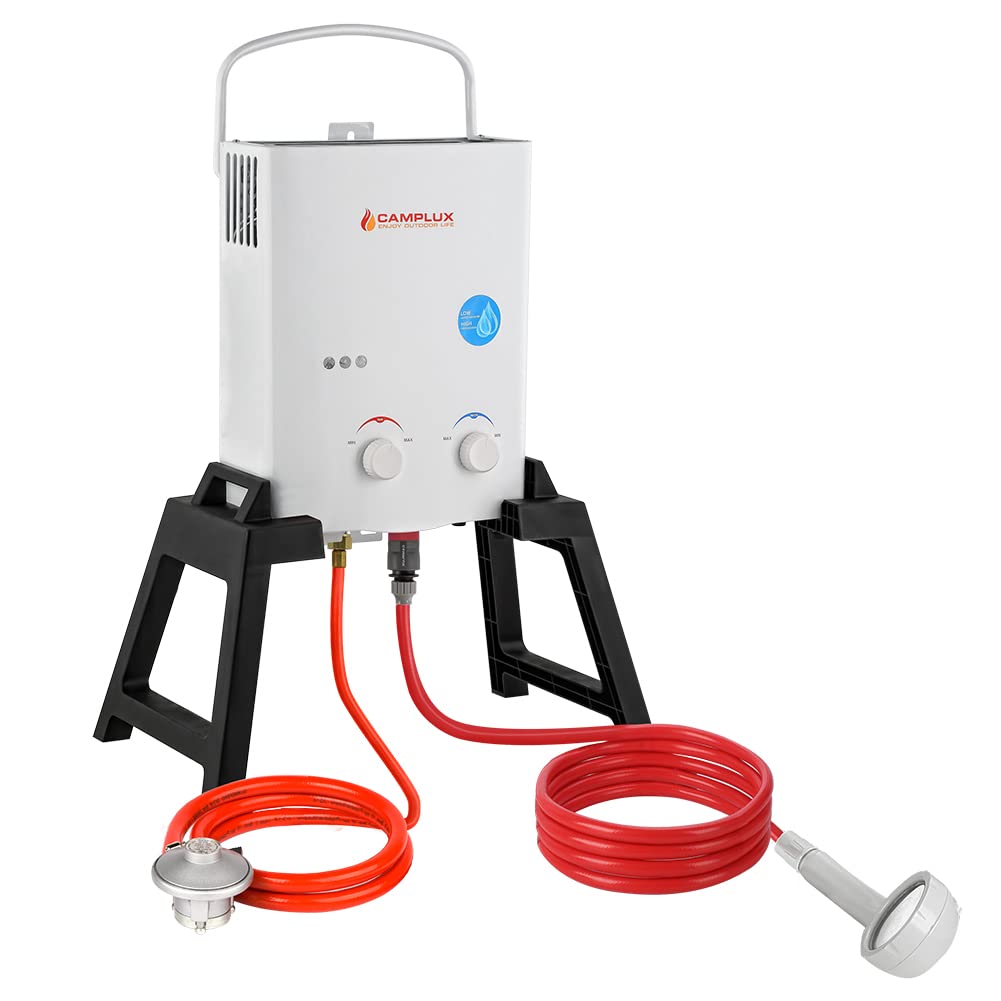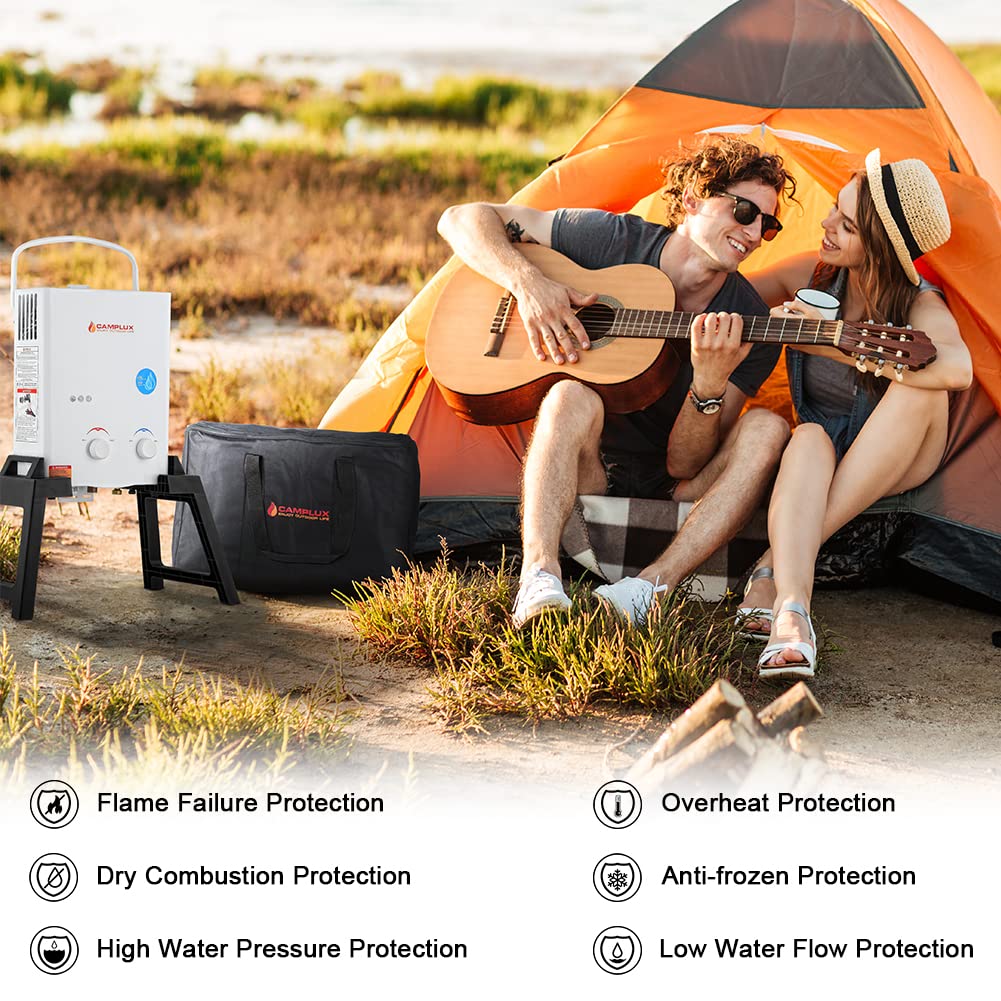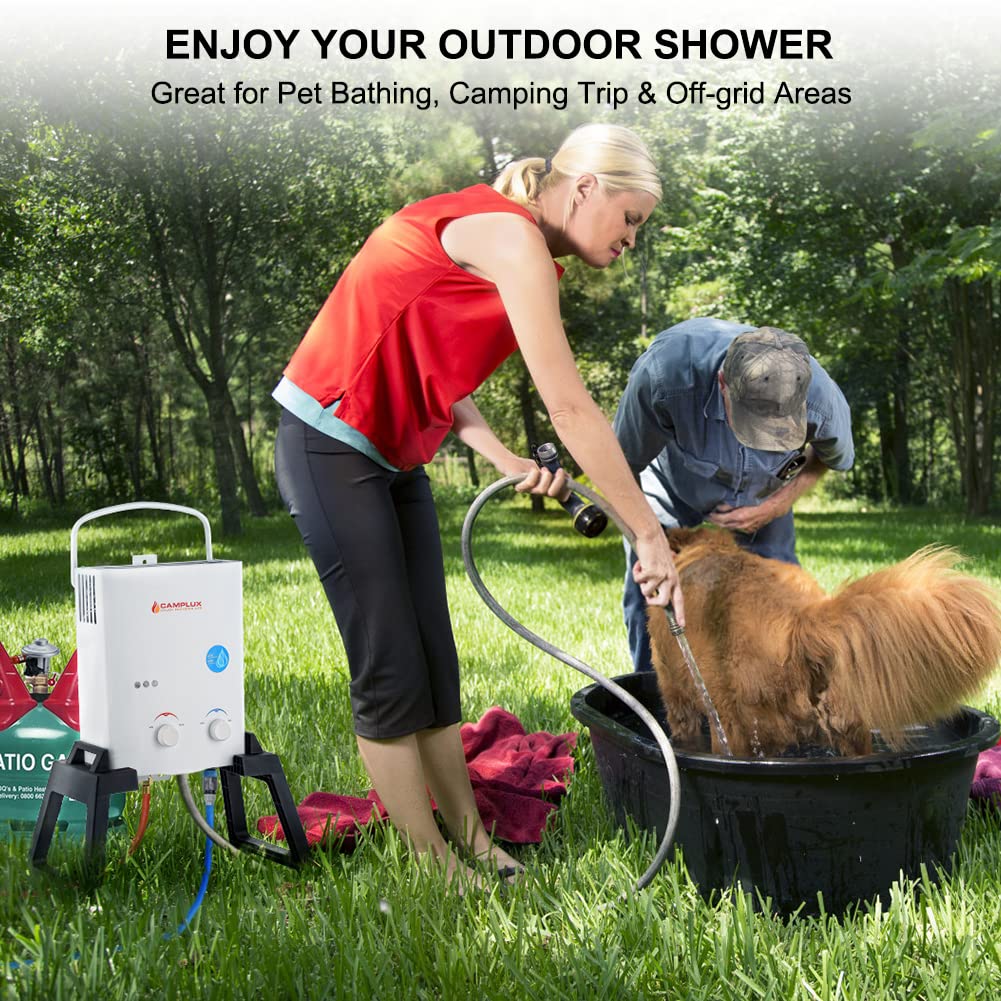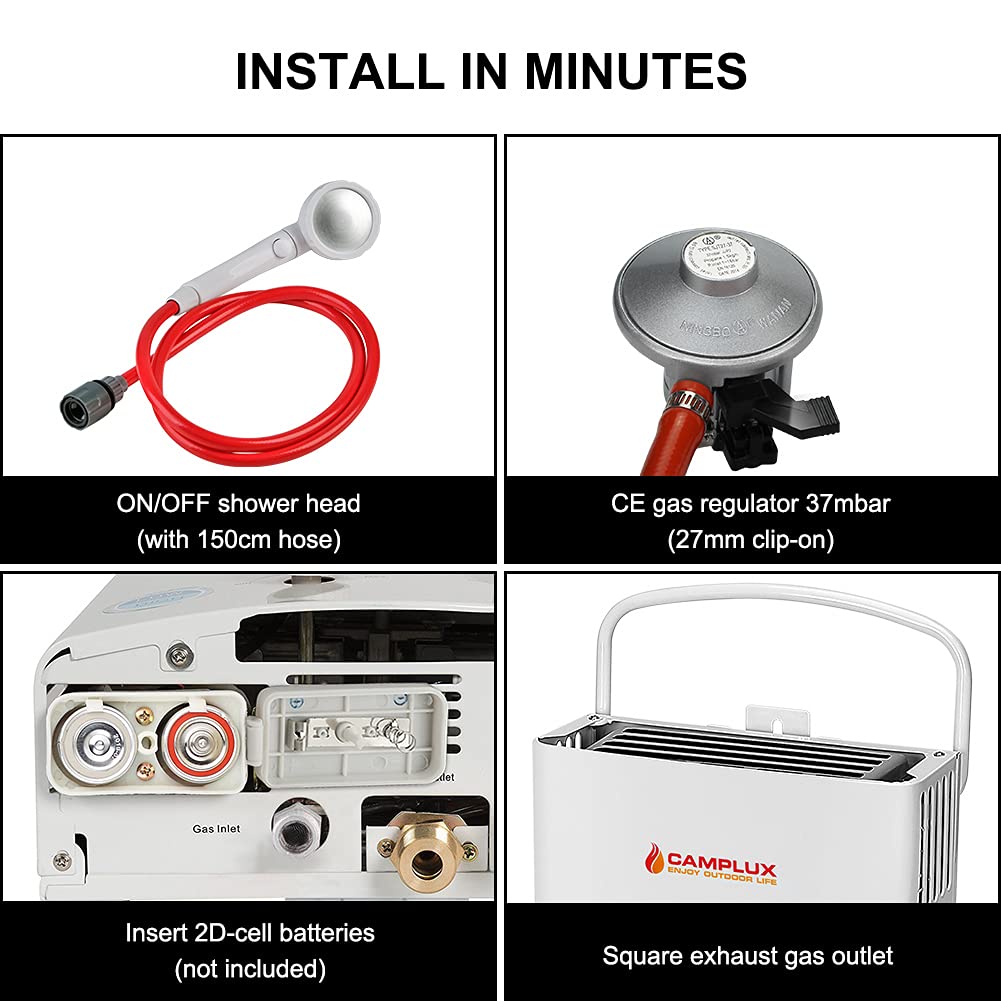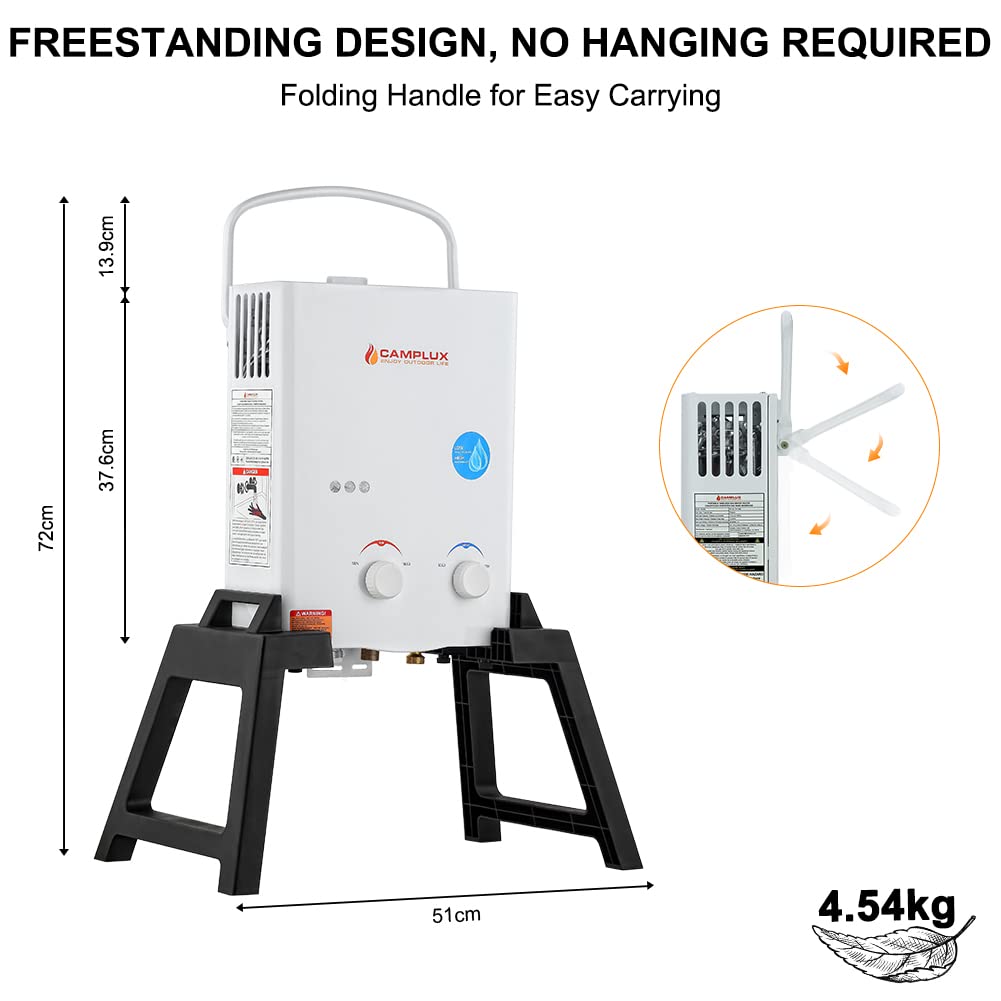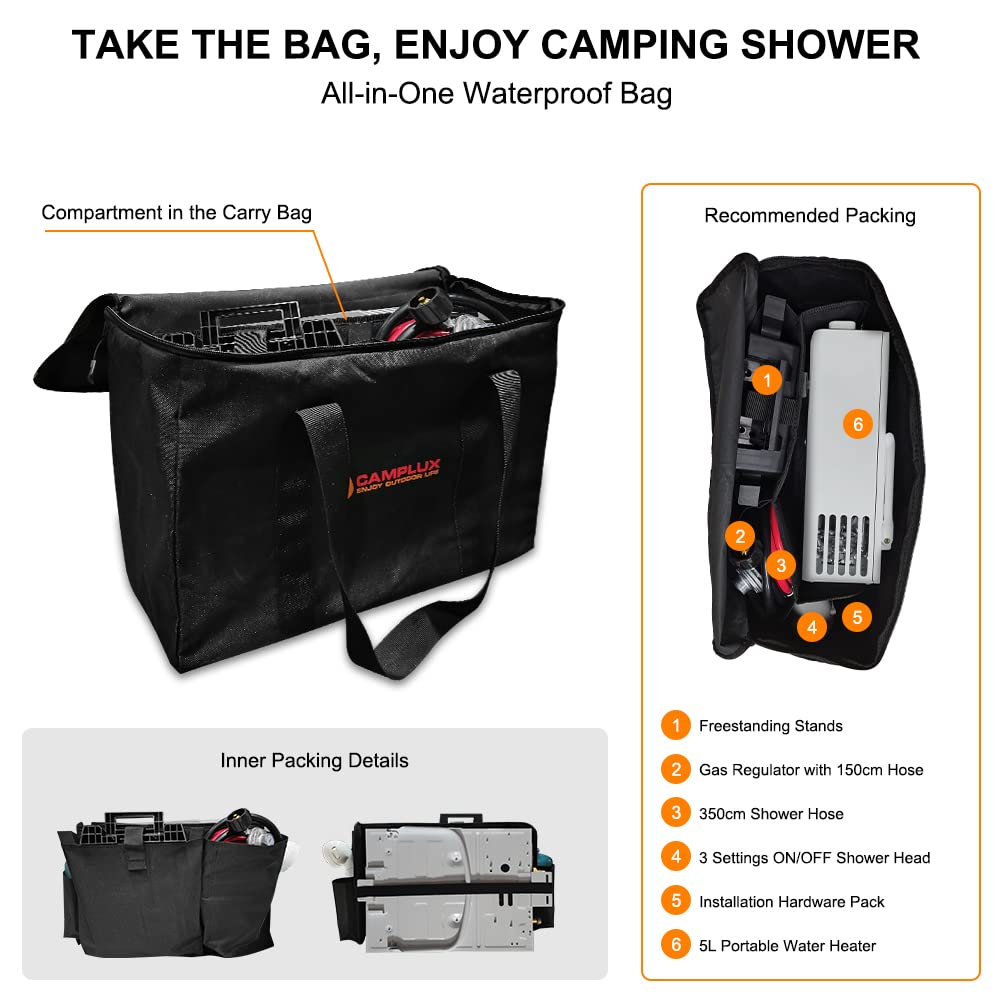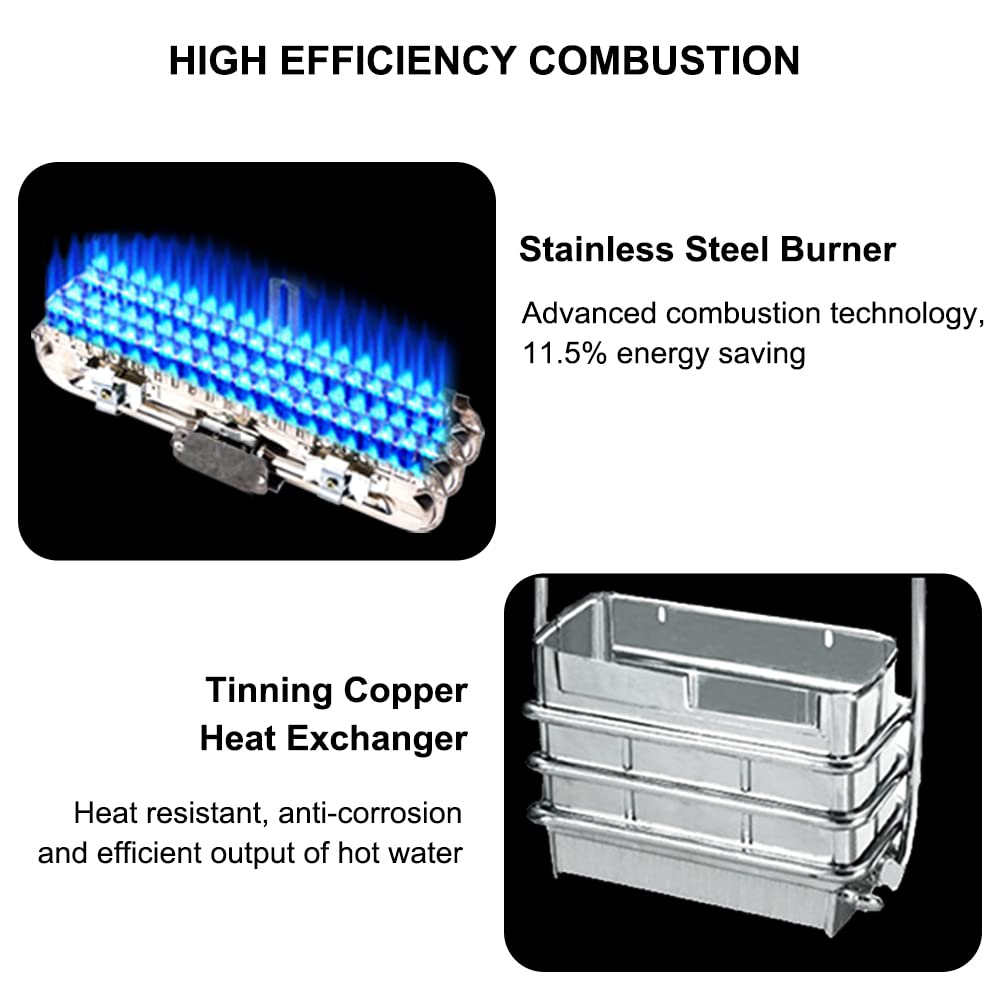 Camplux AY132Max 5L Gas Water Heater with Portable Handle, Freestanding Tankless Water Heater, Instant LPG Water Boiler with Carry Bag, Use for Camping/Outdoor Showers
Portable, Easy to Carry. Camplux portable water heater with portable handle,carry bag and solid freestanding stand, you can put all staffs in the supplied waterproof carry bag, makes it's easier for camping, hunting, RV, pets gromming, equestrian, greenhouses or anywhere else that you need instant reliable endless hot water perfectly.

Set up in No Time. Camplux 5L propane hot water heater comes with 11.5 extension long shower hose , 5 feet quick gas regulator, US standard garden hose, you can connect your Camplux with snap-on fittings for gas and water, put down the carry bag and put up the stand then you are all set.

Quick Connections. Portable hot water heater with a brass quick-connection, you can forget about fiddling with spanners and thread tape. No worry about gas leaks anymore.

Runs on a standard 20 lb. The portable water heater equipped with an electronic ignition, powered by 2 "D" cell batteries ( not included), making it ideal for on-the-go. You can also hang the water bag on the tree if there is no water pump or corresponding power supply pump to supply power outdoors, but ensure that the water bag is about 3M away from the water heater.

Camplux 5L propane tankless water heater rated at 1.5 Gallons per minute (GPM) of hot water output with an achievable temperature range of 100 –185 degrees Fahrenheit.